Our blog
The Whitby Walk with Heritage
About three years ago, after we had bought the house but had not fully moved up to Yorkshire, I was speaking to a colleague in my London office – let's call him Carl – who began telling me about the weekend in Whitby he and his girlfriend had just booked.  "We love walking" he said, "can you recommend one we can do without needing to get in the car."  My mind immediately jumped to the Cleveland Way – Runswick Bay to the north, or Robin Hoods Bay to the south – both with sections of clifftop waking and great views. 
"Sounds perfect he said, how long are they?" 
"Around six or seven miles from the centre of Whitby." 
His face fell – "Oh, I was thinking more along the lines of two or three miles." 
I suggested he check the tide times and then head along the beach to Sandsend. "Have lunch and a pint there, and either amble back, or jump on the bus."  
"Sounds perfect, we'll do that."
Carl and his girlfriend would have loved the Whitby Walk with Heritage too.  Following a trail of gorgeous wireframe statues by @emmastothard dotted around town –commemorating some of the extraordinary and ordinary people who've helped make Whitby what it is.
I did the walk a few weeks ago, following the trail on the west side although there is more to discover on the east side too.  Starting from Number 6, the walk itself takes under an hour.   I did it in lockdown, so sadly, no opportunities to duck and dive into my favourite shops and cafes and make a morning of it.
So, let's get started.  Head out from Number 6, turn left, and walk all the way down Flowergate to the swing bridge and catch up with the Whitby Fishwife herself.  Then, retrace your footsteps and head back up Golden Lion Bank and back into Flowergate where you'll find the Net Mender, perfectly located to allow you to catch your breath after your short but steep climb. 
Flowergate has plenty of cafes to grab a takeaway coffee to see you navigate the next few statues – I'd recommend The Whitby Deli for a great coffee. You'll find the Gansey Knitter, probably my favourite of the wireframes, just past the Deli, at the bottom of St Hilda's Terrace, sitting on the wall of Church House.*   My mum is a prolific and talented knitter, so maybe that's what draws me so much to this woman … check out the detail of the needles and the Gansey she's knitting
Now, cross the road and head into Skinner Street.  Here, on the left-hand side of the street, after you have passed most of the shops, you'll find one of Whitby's most famous sons (despite being born in Leeds) – the Victorian photographer Frank Meadow Sutcliffe who documented the working people of Whitby – the farmers and the fishermen, their wives and children. Try not to resist the urge to take a selfie with him.
The sea is in your sights now and, not surprisingly the next two statues are focused on the water too – Capt. William Scoresby Senior and Skipper Dora.  Capt. William Scoresby Senior made his fortune from whaling and also invented the Crow's Nest (a ship's lookout point) celebrated in his statue.  And Skipper Dora … she's quite something … after nursing in the First World, she moved up to Sandsend for health reasons, and not only bought a boat and started fishing, but also qualified as a pilot for boats and was the only female skipper to hold a licence in the North Sea throughout the Second World War. 
Just one more statue and you're done – say goodbye to Capt. William and Skipper Dora and walk along to the Whalebone, take the steps down to Khyber Pass, follow the road round and in a couple of minutes you'll see the bandstand, with Herring Lassie, in front of you. Herring Lassie was a packer, taking the gutted fish and 'rousing' (turning in salt) the herrings before packing them in her barrel.
And that's it – you're all done with your mini history tour.  So now what?  If it's anywhere near lunch time, and you're feeling more than peckish, you might like to head along to The Magpie for some of the best fish and chips you'll ever eat; if liquid refreshment is more on your mind; then my top tip would be to retrace your footsteps almost all the way back to Number 6, and drop into The Arch and Abbey on the corner of Back St Hilda's and Skinner Street.  
Or, if, having dipped your toe into Whitby's past, you're keen to learn more, head over to The Whitby Museum, in Pannett Park, opposite Number 6, to discover more about the 'extraordinary and ordinary' men and women of Whitby's rich heritage.
*The Gansey Knitter is the nearest statue to Number 6 so you could easily start the walk here and then  then heading along Skinner Street and following the route from there; after you've admired Herring Lassie head to the swing bridge and pick up the Whitby Fishwife and the Net Mender on your way back up Flowergate.
February 2021
So, here we are, starting week two of the second national lockdown in England.  The Sunday after lockdown was confirmed I called our November guests, and depending on their circumstances and schedules, cancelled or postponed their Whitby visits – some to next Spring, but some to early December. We obviously can't be certain when we will re-open, but we're working on the assumption that we will be welcoming guests to Number 6 before the end of 2020. 
With that in mind, we've taken steps to ensure potential guests can book knowing that our Covid cancellation policy is flexible. Read our covid-secure policy in full here, but rest assured that Number 6 is not only covid-secure and super-clean but, should you need to cancel (or we need to cancel your stay) for any Covid-related reason, we'll move your booking free of charge or refund any deposit in full.  And, speaking of deposits, we've decided to temporarily move away from taking a deposit when you book direct.  We want you to feel confident in booking a stay with us – if you have any questions please don't hesitate to get in touch.
Wherever you are, and whatever your circumstances, I hope that lockdown 2 has a silver lining or two amid all the uncertainty.  Mr B&B and me are finding ours: now we've come to terms with the implications of this second lockdown, we've adopted the 'this day and the next' mantra that got us though the first lockdown and have made plans to make good use of this gift of time.  We've started running again and, every second day we head out to the Cinder Path (the old Scarborough to Whitby railway line from 1885 until its closure in 1965) before breakfast and enjoy the fresh air and great views.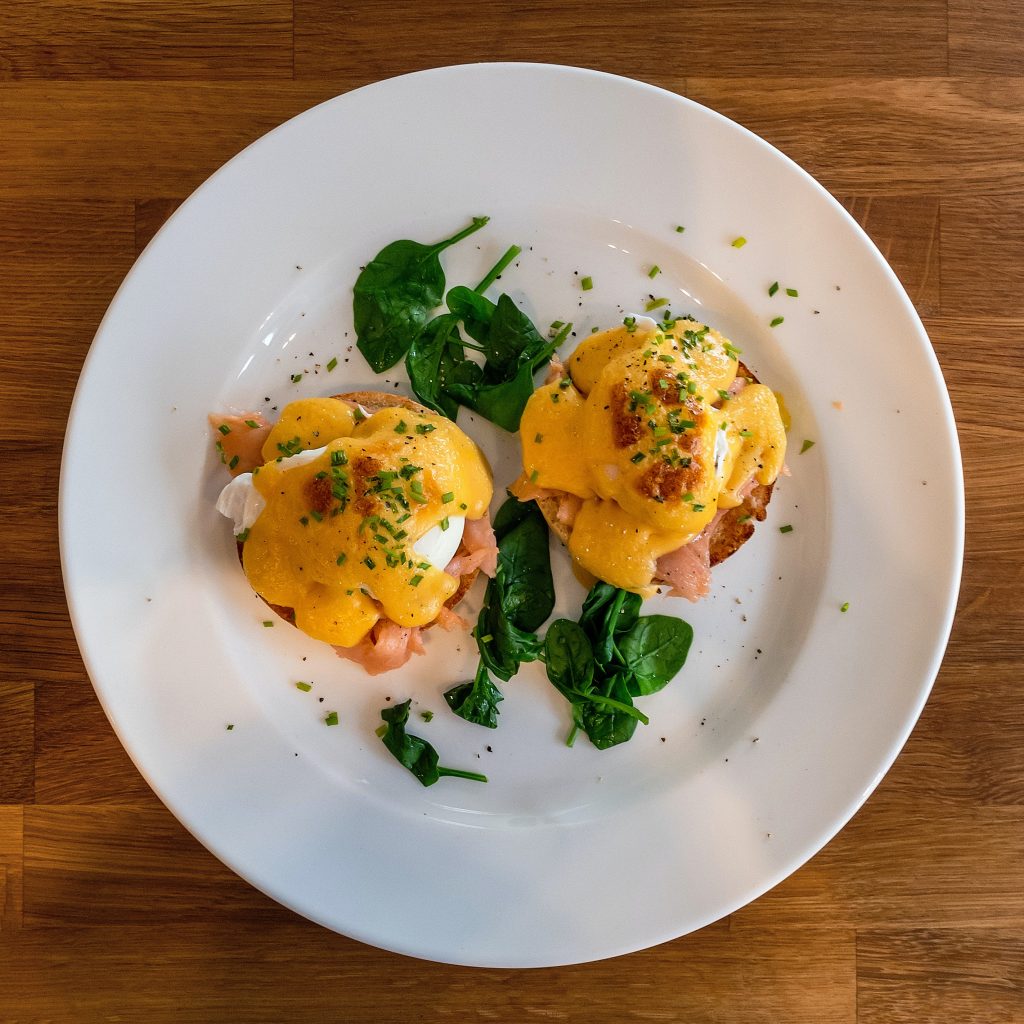 Mr B&B is currently stripping woodchip off our bedroom ceiling and has even mentioned tidying out the basement; and I'm getting up-to-date with paperwork and planning to add one or two more dishes to the breakfast menu. One of our summer guests wrote in a review that I'd obviously perfected my pancake making skills 'during the long months of lockdown!'. I hadn't. I'd been making them for the family for years; but her comment got me thinking. I love Eggs Royale, that glorious combo of toasted English muffin, smoked salmon, poached egg and hollandaise, but we don't offer it at Number 6, because the thought of making hollandaise to order at 8am has never appealed.  So, this lockdown my plan is practice, practice, practice and see if I can perfect the art. Watch this space. It just might be on that 2021 breakfast menu.
I hope that you and yours stay safe and well this winter – that there will be moments of real joy amidst the months ahead – and if you happen to have a failproof hollandaise recipe up your sleeve, you know where I am!
November 2020
Cinder Path photo © 2020, Gill Nichol/Number 6
Cropped image of 'Opening soon' by Becky McCray
https://creativecommons.org/licenses/by-nc-nd/2.0/
Eggs Royale photo by Brett Jordan from Pexels
A perfect winter's day in Whitby
We had a full house last weekend, it was raining cats and dogs, yet still our guests were happy. 'You don't come to Whitby in November for the weather' said one.  And he's right, you don't.  So why do you come? And what do you do while you're here?  What is the perfect winter's day in Whitby?
For what they are worth, here are my suggestions:
After your delicious Number 6 breakfast, assuming it's not actually pouring down, head outside and enjoy a bit of Whitby history.
A morning at the Abbey
Head into town, over the swing bridge, take the second left along Church Street and climb up the famous 199 steps.  Don't worry – there are plenty of stopping places on the way up, so you can catch your breath while admiring the views over the Whitby rooftops and the sea.  St Mary's church is worth a look, if only for the distinct layout and unusual box pews (and then head into Whitby Abbey for a couple of hours uncovering centuries of history.
Before you head back down into town, slip into the Whitby Brewery for a cheeky half, and then continue past the brewery, with the Abbey on your right, keeping an eye out for the signpost for Caedmon's Trod, which will bring you back down into town.  If you're ready for lunch then Church Street has loads of great options; I have to confess I'm partial to a fish finger sandwich at Sanders Yard, but there are plenty of other options, including fish and chips. You won't get bad fish and chips in Whitby, but one of my favourites is Hadley's on Bridge Street.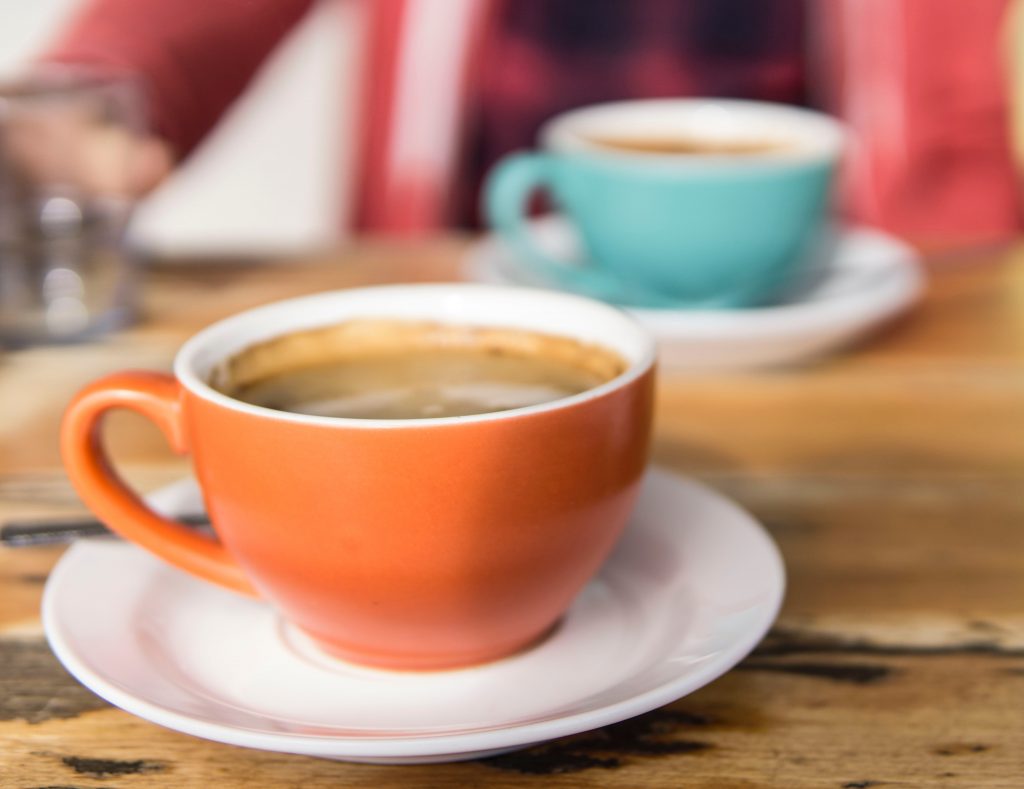 The lazy afternoon
That could be enough activity for one day … in which case, mooch along Church Street, in and out of shops, cafes, and pubs.  Or simply hole up in a café or a pub, snug and smug with your coffee or beer and happily while away the afternoon.  You're on holiday. It's all good.  Should you be up for a bit more history, head down to the Captain Cook Memorial Museum on Grape Lane; or explore the Museum of Whitby Jet on Church Street.  And then, it'll surely be time for another tea break so drop in to The Whitby Deli on Flowergate, as you walk back to Number 6.
The active afternoon – a walk to Sandsend
Whatever the weather, walking to Sandsend is definitely in my Whitby top three.  Assuming you're still on the east side, cross the swing bridge and, as soon as you've crossed, turn right along the front, and keep walking past all the inviting hostelries until you see the RNLI on your left and the bandstand on your right. If the tide is out (check the tide times first), simply walk down onto the beach here, and keep going for as long as your legs, and the fading winter light, allow.  (Sandsend is approximately two miles away.)  If the tide is in, don't despair, you can still have an almost beach walk, along the promenade … to reach this, walk past the RNLI, following the road round and up, past The Fisherman's Wife restaurant, and then climb the steps on your right, to the Whale Bone.  Catch your breath while reading the plaque, and, while you're there, take in Captain Cook's statue too, before continuing past both, head towards the Pavilion/Spa, take the steps down to the Spa car park, and from there, you'll see the footpath to the promenade.  The promenade doesn't continue all the way to Sandsend; once you reach the end of it, either turn back towards Whitby; or turn left up the hill, the footpath takes you to the road, turn right for Sandsend; or, if safe to do so, scramble over the rocks and continue walking on the beach until you reach Sandsend.  Once there, decide whether you want to walk back to Whitby or catch the bus – I recommend check the timetable at the bus stop before grabbing a coffee at one of the cafés, or something stronger in the pub.  And if you do take the bus back into Whitby, get off opposite Harrisons Garage, just a two minute (downhill) walk to Number 6!
And of course, the weather could be gorgeous … one of those perfect crisp, cold and blue-skied days.   In which case do any of the above, remembering to look up at the sun and smile at your good fortune every now and again.  
Or if you're feeling energetic, and have your walking boots with you, take a walk along the Cleveland Way to/towards Robin Hoods Bay or Runswick Bay.  But that's another blog post for another day.
December 2019
All photos in the blog are © 2019, Gill Nichol/Number 6
except coffee cups image: Photo by Elle Hughes from Pexels